Daniel Didech Wins Vernon Township Supervisor Race
May 7, 2017
By David Ornsby - View Original Article at Patch.com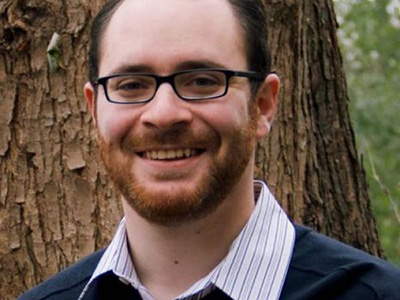 Buffalo Grove resident Daniel Didech, who on Tuesday trounced Vernon Hills resident Robert Kelly in the race for Vernon Township Supervisor, has pledged transparency and senior, family services will be his top priorities.
Didech, a municipal attorney at the Berwyn-based Del Galdo Law Group, LLC, who was running as an independent, captured 61.94% of the vote or 3,330 to Kelly's 38.06% or 2,046. Kelly ran on the Township Citizens Party ticket, which was based out of the Waukegan headquarters of the Lake County Republican Party.
"The message that I heard from voters during the campaign was that Vernon Township is ready for leadership that will fight for fair property taxes, enhance government transparency, and improve services for our community's seniors and families," said Diedech.
Didech earned prominent endorsements from former and current local elected officials, including: U.S. Rep. Brad Schneider, State Senator Terry Link, ex-State Rep. Kathy Ryg, ex-State Rep. Lauren Beth Gash, and former Buffalo Grove Village President Elliott Hartstein.
Didech replaces long-time Vernon Township Supervisor and former State Senator William Peterson, who had held the post for 40 years.
During the campaign, Didech blasted the Vernon Township Board for raising taxes and approving a multi-year salary increase.
"The current Township Board outrageously voted to give themselves automatic salary increases each year over the next four years," Didech said. "That doesn't make any sense when property taxes keep going up and there are so many important social service programs that need funding, and that's why I'm pledging to donate the Supervisor's automatic annual salary increase directly to the township food pantry."
Didech's allies also swept the four Board of Trustees seats and Highway Commissioner post that were on the ballot, defeating the Township Citizens Party's slated candidates.
Democrats Jonathan Altenberg, Philip Hirsh, Roger Addelson and Adam Broad beat Kelly's running mates Michael Theisen, Krystyna Luby, Kyle Steininger and James Kedroski. Democrat Michael Lofstrom swamped Kelly's ally Bryant Schroeder for the township highway job, snaring 2,978 votes or 56.37% to 2,305 or 43.63%.
After Tuesday's vote, Didech thanked voters and said that he's "ready" to work.
"I want to thank the voters of Vernon Township for the trust and confidence that they have placed in me and our my team," Didech. "We are ready to get to work."
Located in Lake County, Vernon township has a population of 67,000, according to the 2010 federal census.