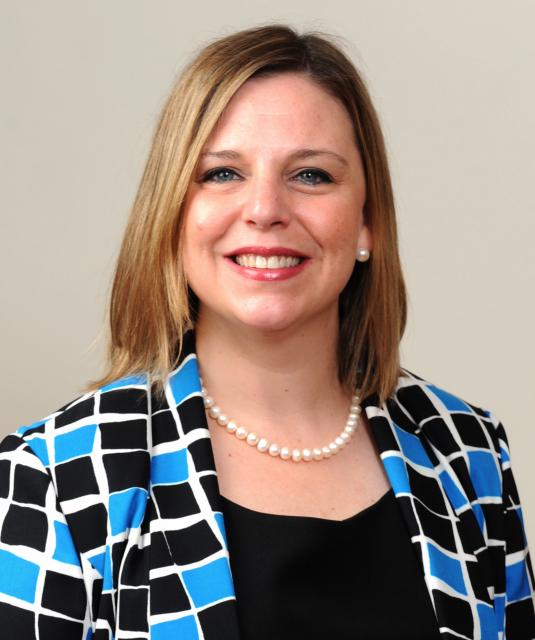 Phone
(708) 222-7000 Ext. 259
Tiffany Nelson-Jaworski - Senior Counsel
Tiffany Nelson-Jaworski is an experienced municipal, park district, school, township, library, and election law attorney. Tiffany's career has been primarily focused on representing local governmental entities, elected officials, and candidates. Tiffany has served both as the village attorney and legislative counsel for a number of communities in the Chicagoland area and has represented numerous park districts. In 2015, Tiffany was named an "Emerging Lawyer" by the Illinois Leading Lawyers Division of the Law Bulletin Publishing Company in 2015 for her practice in municipal and election law.
In her role as a public entity attorney, Tiffany advises her clients on compliance with the Open Meetings Act, the Freedom of Information Act, labor and employment issues, liquor code compliance, wage and hour issues, unemployment compensation, public finance, zoning issues, workers' compensation, licensing issues, and other areas of public entity law. Tiffany prides herself on being accessible to her clients, understanding their needs, and addressing the client's concerns in an efficient and timely manner.
As a labor and employment attorney, Tiffany negotiates collective bargaining agreements for public entities and advises clients related to the implementation of these agreements. She also represents her clients in grievance arbitrations, labor board hearings, union certification petitions, and unfair labor practices. Tiffany helps her clients conduct employment investigations and advises those clients on their options. As part of her employment practice, Tiffany drafts and revises employment policy manuals for local governments and trains and advises clients on the implementation of these manuals and policies.
As an election attorney, Tiffany represents electoral boards and advises those boards on their statutory duties and whether candidates or referendum proponents complied with the Illinois Election Code. Tiffany also represents candidates and objectors in electoral board proceedings and appeals of those cases. She has sat on various electoral boards as a public member appointed by the Cook County Circuit Court. Tiffany also advises clients on compliance with the Illinois campaign finance laws. Tiffany remains an active member of the Election Law Committee of the Chicago Bar Association where she served as chairperson and vice-chairperson in 2012 and 2011, respectively.
Tiffany also was a hearing officer for traffic, parking, and building code violations for various municipalities. In some other Cook County communities, Tiffany served as the municipal prosecutor for municipal code and traffic violations.
Tiffany is an experienced workers' compensation attorney who has successfully represented both public and private clients before the Illinois Workers' Compensation Commission.
AREAS OF EXPERIENCE
Municipal Law
Park District Law
School Law
Township Law
Library Law
FOIA and Open Meetings Act Compliance
Election Law
Labor Law
Employment Law
Illinois Vehicle Code and local ordinance prosecution and adjudication
Workers' Compensation Law
REPRESENTATIVE EXPERIENCE
Serving as legal counsel for numerous political campaigns in state and local elections on behalf of candidates for public office.
Advising local electoral boards regarding objections to nomination petitions.
Sitting as a public member on electoral boards.
Advising local governments on issues related to compliance with federal and state laws, ethical questions, Freedom of Information Act and Open Meetings Act compliance, personnel issues, licensing issues, and other issues impacting local governmental entities.
Advising client related to employee misconduct issues, including advising police and fire chiefs related to discipline of employees.
Conducting employment investigations for local governments.
Negotiating collective bargaining agreements.
Representing local governments related to union grievances and arbitrations.
Representing local governments before the Illinois Public Labor Relations Boards for union certification petitions and unfair labor practices.
Advising Boards of Police and Fire Commissioners related to hiring, promotional testing, and employee discipline.
Prosecuting police officer misconduct cases.
Advising the local liquor control commissioner related to state and local liquor law compliance.
Prosecuting violations of the local liquor code.
Drafting and revising personnel policy manuals for local governments.
Representing municipalities and school districts in labor negotiations.
Defending municipalities against unemployment compensation and wage and hour cases.
Defending local governments and private entities in workers' compensation matters.
EDUCATION AND COMMENDATIONS
J.D., Chicago Kent College of Law – IIT, Labor and Employment Certificate
B.A., Illinois Institute of Technology – High Honors, Dean's List, Varsity Volleyball Team
Named an "Emerging Lawyer" by the Illinois Leading Lawyers Division of the Law Bulletin Publishing Company, 2015
ADMITTED TO PRACTICE/PERSONAL/BAR AFFILIATIONS
Illinois
U.S. District Court for the Northern District of Illinois (General Bar)
Chairperson of Chicago Bar Association Election Law Committee, 2012-2013, Vice Chairperson, 2011-2012
Chicago Bar Association, Election Law Committee
Raised in Chicago's Logan Square and Hermosa neighborhoods