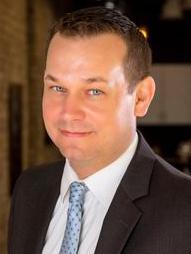 Brian Miller
Brian Miller is an experienced municipal attorney and litigator. Mr. Miller represents the Firm's public clients on all varieties of matters including local ordinance/policy analysis and construction; contracts/intergovernmental agreements; and labor matters.
Prior to joining the Del Galdo Law Group in 2022, Mr. Miller was the Deputy Chief Administrative Officer for Cook County. As Deputy Chief, Mr. Miller oversaw 15 departments of Cook County, including the Departments of Transportation and Highways, Animal and Rabies Control, the Medical Examiner, Adoption and Family Support Services, Homeland Security and Emergency Management, the Law Library, Environment and Sustainability, Records Management and more. In that capacity, Mr. Miller was responsible for overseeing the entire operations of those Departments, including policy/program implementation and development; budgeting; various personnel matters; contracting/procurement and more. Mr. Miller was also previously a Chief of Staff to a Cook County Commissioner where he drafted and enacted hundreds of ordinances and resolutions dealing with a range of issues from capital bond financing to feral cat management. Mr. Miller's particular expertise was overseeing the almost $7 billion Cook County Budget and the enactment of a variety of budgetary amendments creating dozens of Cook County programs.
In addition, Mr. Miller is a former Alderman of the City of Evanston, Illinois where he represented over 9,000 constituents and oversaw a $375 million government. Mr. Miller was a member of the Administration and Public Works, Human Services, Minority Business Enterprise Development, Rule, Transportation and Parking, and 9-11 Emergency Telephone System Committees.
Mr. Miller has worked at all levels of government, including working for the City of Chicago Department of Law, the Consumer Fraud Division of the Illinois Attorney General, and for a Federal Judge of the Northern District of Illinois. Mr. Miller began his legal career as an Associate Attorney for Proskauer Rose, LLP where he represented corporate policyholders in insurance coverage claims. Mr. Miller also has extensive experience as an Executive Director and board member of various non-profit organizations.
EDUCATION
J.D., Northwestern University School of Law (concentration in Policy Analysis and Civil Litigation and Dispute Resolution)
B.A., George Washington University, Political Science and Non-Profit Management
ADMITTED TO PRACTICE