Del Galdo Law Group Hires Noted Local Government Attorney Tiffany Nelson-Jaworski
May 22, 2017
By David Ornsby - View Original Article at Patch.com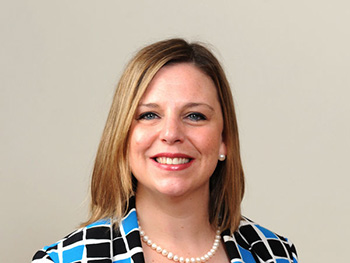 (Berwyn, IL) – A widely-recognized municipal lawyer in Cook County, Tiffany Nelson-Jaworski, has joined the Berwyn-based Del Galdo Law Group as a "senior counsel."
"Tiffany's local government experience is long and deeply relevant to the core, daily legal needs of our municipal, school district, park district, and other local government clients," said Del Galdo. "As a senior counsel, she will substantially reinforce our professional firepower when it comes to servicing our clients."
Del Galdo pointed out that Nelson-Jaworski's background ranges from compliance with federal and state laws, ethics, Freedom of Information Act and Open Meetings Act, personnel issues, personnel manuals, to workers' compensation, grievance arbitrations, labor board hearings, wage and hour compliance, and unemployment proceedings.
"Tiffany has cultivated deep experience related to the welter of federal and state mandates to which local governments need to be alert in order to take advantage of opportunities and to ensure compliance," said Del Galdo.
Nelson-Jaworski has served as both a hearing officer and a prosecutor for various municipalities in Cook County. Nelson-Jaworski also has election law experience on her resume, representing both candidates and objectors in petition fights as well as advising local electoral boards and counseling clients on campaign finance committees.
"Tiffany's extensive election law background also includes sitting as a public member on multiple local electoral boards as well as serving as the vice-chair and subsequently chair of the Chicago Bar Association Election Law Committee," said Del Galdo. "Mastery of the state's arcane ballot access requirements ensures the integrity of the electoral process."
A new Brookfield resident and a Chicago-Kent College of Law graduate, Nelson-Jaworski, 40, says she is eager to begin her new role at the Del Galdo Law Group.
"Working for the Del Galdo Law Group represents an enormous professional opportunity for me to apply my legal experience to a broad range of local governments," Nelson-Jaworski said. "I'm eager to start."