Cicero, Organized Labor Hail Union Construction of Cicero Slated Wal-Mart Super Center
September 6, 2013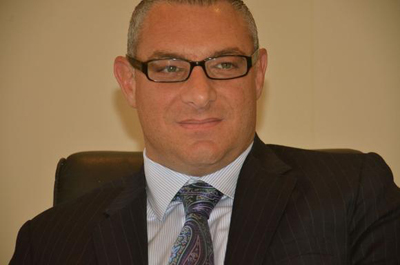 (Berwyn, IL) – The new Wal-Mart Super Center slated for the Town of Cicero to be constructed entirely by organized labor is being hailed by top Illinois labor leaders and a town official.
"The commitment by Wal-Mart to construct its new Cicero Super Center with union labor is a strong message of support to Cicero residents who are union workers, who are the backbone of the town's middle class, and who will be Wal-Mart customers," said Cicero Town Attorney Michael Del Galdo.
Operating Engineers Local 150 president Jim Sweeney echoed Del Galdo's praise of the terms of the construction agreement struck with Wal-Mart to build the new 170,000 sq. ft. Cicero Super Center, which broke ground on July 10.
"Cicero Town President Larry Dominick kept faith with organized labor throughout the negotiations with Wal-Mart and negotiated an important deal," said Sweeney. "We praise both President Dominick and Wal-Mart for their commitment to utilize organized labor in this project."
Tom Ryan of the Chicago Regional Council of Carpenters also applauded the Wal-Mart construction deal.
"We welcome the effort for all the building tradesmen to build a Walmart in the Town of Cicero," said Ryan. "Not only will they build the Walmart, they will shop there, build there homes here and put the money back into the Town of Cicero."
Wal-Mart purchased 24 "virgin" acres in Cicero – on the site of the former Sportsman's Park – for $7.5 Million and received no economic incentives from Cicero, according to Del Galdo.
"There were no tax breaks and no TIF money committed to Wal-Mart to construct its new Super Center," said Del Galdo. "The environmentally clean or virgin land and Cicero's three-sided borders with the City of Chicago gave the town the necessary leverage to provide tax payers with the best possible deal."
Additionally, Town President Larry Dominick noted that Cicero retained key acres along Cicero Avenue that can be used for additional development and fetch a premium price.
"The land Cicero retained is now significantly more valuable with Wal-Mart as the neighbor," said Dominick. "We can re-sell that property to other new businesses, such as restaurants or similar enterprises."
Dominick also spotlighted the fact that new Wal-Mart store will generate an additional estimated $2 million in sales tax revenue for the town treasury.
"In addition to employing union labor at good wages during construction, the new Cicero Wal-Mart Super Center will generate an extra $2 million in sales tax for the Town," Dominick added. "Cicero taxpayers will get the maximum value at the lowest possible price."
The construction of the new Cicero Wal-Mart Super Center will not only create hundreds of construction jobs, but also the new sales and real estate taxes to be generated, the Town can continue to offer robust police protection and cutting edge services to its citizens without having to raise taxes or fees, Del Galdo noted.
Read the original article at the Chicago Tribune - Cicero, Organized Labor Hail Union Construction of Cicero Slated Wal-Mart Super Center